What do we think about this couple??
fashion, the forward thinking, Sheek, futuristic, sexy ??
The bald head can make or break a woman, she defnetly owns it.
Im not in support of her nude photoshoot but as a duo i love reading about them they are made for each other both have the same porous way of thinking, i mean Amber wears close to nothing and
Kanye West seems to enjoy flaunting his girlfriend's body to the entire planet. Call me crazy, but normal men don't want their woman to share
everything
with the public
all
the time.
I think she looks nasty. NO, I am not jealous.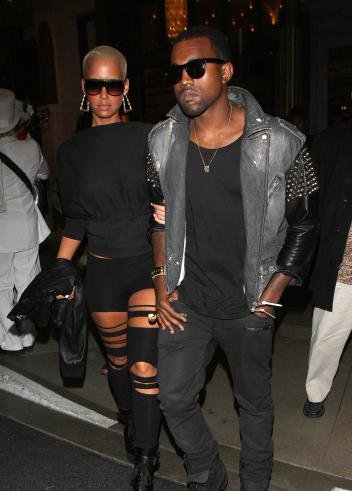 Kanye West
used
Amber Rose
to sell a thousand dollar shoes he designed for
Louis Vuitton
. And In the photo shoot Amber Rose is laying on the couch completely naked… what does that have to do with shoes?? Shes not even wearing the shoess .... Lord help us!!